We are glad to inform you that from now on you can receive your parcels from Citadel branch through ONEX SMART WALL.
The fast parcel delivery system, endowed with innovative solutions and artificial intelligence, is developed by the ONEX programming team․
ONEX SMART WALL differs from other similar solutions in the world with its innovations and functionality.
Through data analysis, the "smart wall" is able to have a conversation with the user by giving personal advice and introducing the new services of ONEX, etc.
The system is getting better and smarter every day thanks to the data it receives from its users. Without any doubts, this makes the entire receiving process more pleasant. Our team does its best to provide you with the best service. Thank you for being with us.
ONEX SMART WALL - The fast parcel delivery system endowed with artificial intelligence
HOW TO USE:
1․
2.
Top up your ONEX account online, via terminal or on-site cash
By clicking "SEE BARCODE" button on your ONEX personal page or mobile application, you will get your personal barcode needed to scan for receiving your items in ONEX SMART WALL.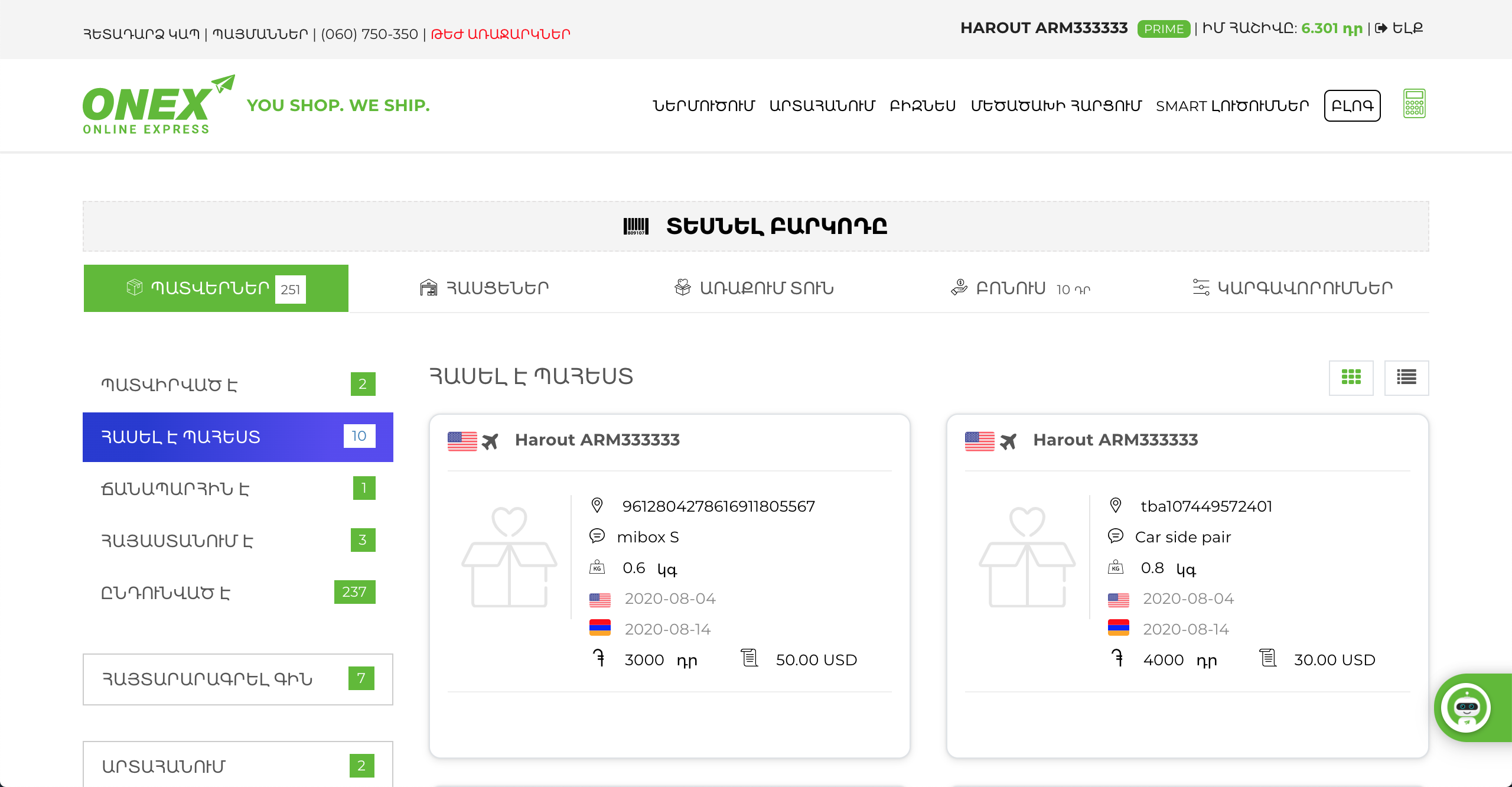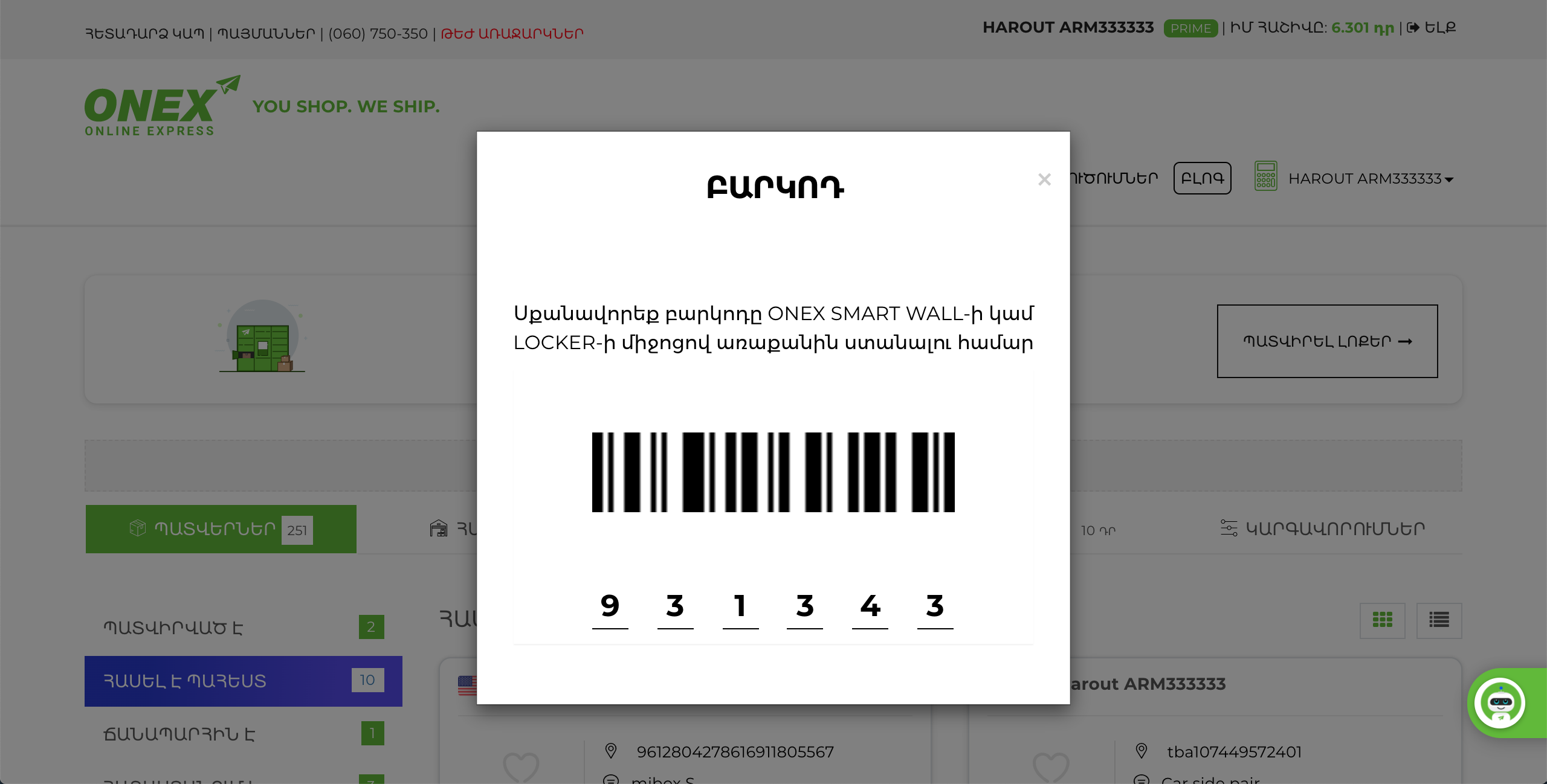 ONEX SMART WALL OPENING PRESENTATION